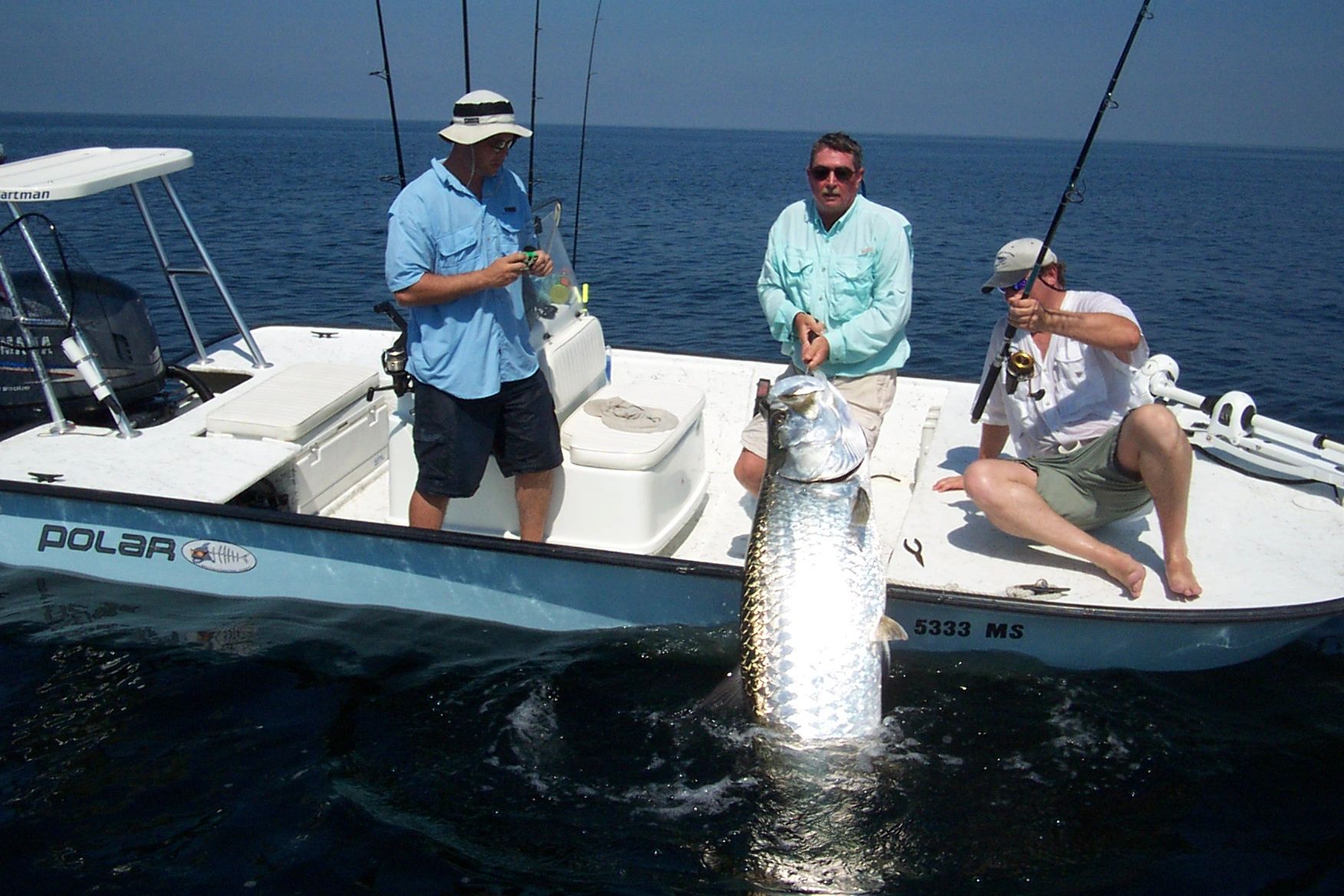 Check out this YOUTUBE video from last summer !
https://www.youtube.com/watch?v=wJ2OSBvdFn0&sns=em
Sarasota Tarpon fishing is wonderful excitement for experienced Tarpon anglers and to those who have never caught a Tarpon before. Whether you're a Tarpon fishing guide, a seasoned Tarpon angler, or novice fisherman; there is nothing like the thrill of a Tarpon exploding out of the water after being hooked. Sarasota Tarpon fishing is unusual because it combines hunting ,stalking, and fishing the huge schools of Sarasota Tarpon . From mid May to August, Tarpon will begin schooling along Sarasota's beaches including Siesta Key, Lido Key and Longboat Key. Ranging in size from 50 to 175 lbs., these highly sought after Tarpon will appear in schools from 25-100+ fish. Moving the Sarasota Fishing Charters boat within casting range, Tarpon Anglers have the opportunity to throw a live bait, fly, or artificial. The first thing your Tarpon will do is to jump and try to throw the hook. Expect several more jumps and then the fight begins, usually taking 30 -45 minutes to land the "Silver King". Fishing for the Tarpon in Sarasota since 1977, Captain Jack Hartman has been called the "Professor" in the Sarasota Herald Tribune for his Tarpon Fishing skills. Book early as SarasotaTarpon fishing season will fill up quickly.

Sarasota Tarpon fishing,Sarasota Tarpon Charters, Sarasota Tarpon guides, Longboat Key Tarpon , Longboat Key Tarpon fishing, Longboat Key Tarpon Charters, Longboat Key tarpon guides